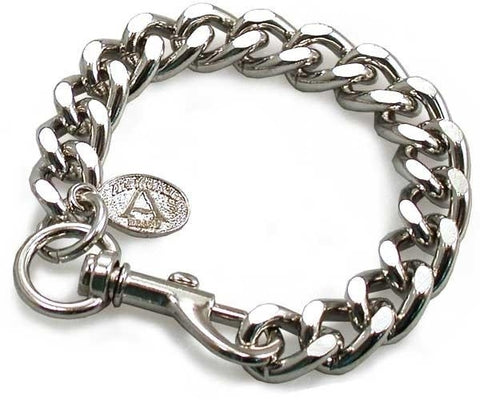 BC8 Cut Leash Bracelet
Description:
Our Cut Leash Bracelet is one of our most popular styles. This solid, heavyweight chain features ""cut"" links that are filed on the top and bottom, like a dog collar or leash. 100% USA made. You cannot go wrong with this chain!
Chrome-plated steel chain *made to fit an 8"" wrist.
Chain links measure (3/4"") L by (1/2"" ) W, wire thickness approx. 3mm 
Snap Hook Closure